Doug's BMW Ownership Blog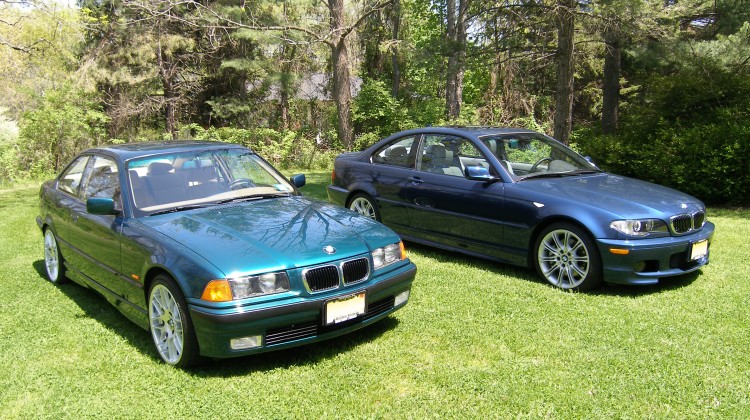 You've reached Doug Vetter's BMW Ownership Blog, in which you'll find lots of information regarding the maintenance and upkeep of two specific types of BMWs -- the 1998 328is Coupe (E36) and the 2006 330ci Coupe (E46).
The 328is is my daily driver while the 330ci is my sunny day car. When I bought the E46 I had an opportunity to trade the E36 but I was having too much fun driving it. For this reason, it remains in my stable and the E36 subsection of this site will continue to be updated for many years to come.
This site is the personal log of Doug Vetter and is not endorsed by or affiliated with BMW.

While BMWs are very well built and reliable vehicles, as high performance equipment, they demand regular maintenance. This is a log of maintenance performed on my cars since they were new.
I recently started to do a lot more work on my own to help reduce maintenance costs. This section contains articles that aim to explain how I accomplished various maintenance procedures so you can do them too.
Sometimes I write more formal articles that describe a particular maintenance procedure that is just too complex or in-depth for a log entry. Look for those articles here.