E36 BMW OBC Project

Inspired by the OpenOBC Project I've decided to fund an R&D
project to replace the main logic board in the 18 button OBC
provided as an option on E36 BMW automobiles built from 1992-1998.
The DVOBC project picks up where the OpenOBC project left off, and aims to provide a replacement for the main logic board in the factory 18 button OBC of E36 BMWs (1992-1999).
Project Goals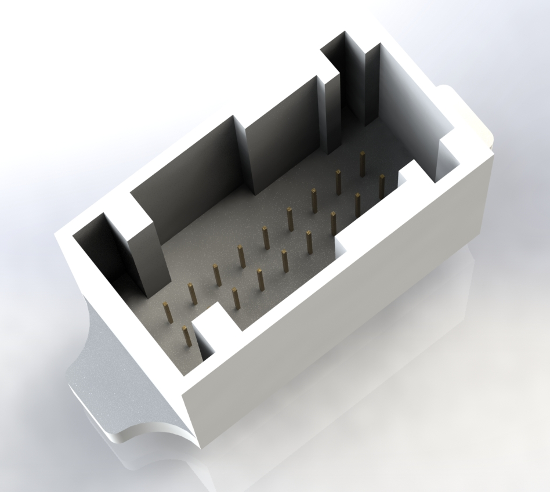 Provide functionality equivalent to the factory 18 button OBC logic board.

Create a modular architecture that allows the design to be flexible and expandable over time to support everything from diagnostics to data acquisition.
Product Variants
A fully assembled logic board option to satisfy a niche market need for this board to replace the factory 18 button OBC logic board.

Availablility: This product variant will be produced if a sufficient number of pre-orders occur.

A turn-key product that will utilize the same logic board as in the first variant, mated to a daughtercard unique to this variant that will host a sunlight readable, high resolution color TFT display with capacitive touchscreen interface, all housed in a custom case that will replace the factory OBC in its entirety.

Availability: This product variant is not currently slated for production but may be approved at a later date based on a variety of factors, including the success of the assembled logic board variant.
Hardware Features
The processing core of the unit will consist of a high performance microcontroller incorporating 2MB of flash and 512K of SRAM. In addition, 1MB of external SRAM will be provided that can be used for either program memory or as a LCD frame buffer when deployed in conjunction with the turn-key product variant.

The board receives power from the vehicle harness and then passes that through an AEC compliant power supply fault detection and protection circuit which prevents under and over voltage, negative voltage and over-current conditions. All faults other than over-current are automatically reset. Over-current faults will be latched and require the unit be power-cycled. The over-current limit is set well below the harness branch circuit fuse rating so a current fault on the unit will not blow the vehicle's fuse.

The backup power bus will be implemented on the supplemental module (SM) and the output provided to both the microcontroller for the purpose of maintaining the real time clock and nvram subsystems, as well as the expansion modules (EM) for future use by devices that require storage of non-volatile data. For example, GPS modules can leverage the backup power supply to store ephemeris data to reduce lock up time. The backup power bus will be provided by super capacitors. While the capacitors are initially more costly and have both a finite capacity and lifetime, they perform much more consistently than traditional batteries in wide temperature variations typical of the automotive environment.

The board will integrate 1 supplemental module (SM), designed to incorporate selected functionality that I elect not to include on the mainboard including two K-bus transceivers and the backup bus power supply. The SM will leverage the same mechanical specifications as the expansion modules (EM) but have a different electrical interface.

The board will integrate 3 expansion modules (EM), each supporting third party hardware and software development. Each module will support a standard interface including power (3.3V regulated and fault protected 12V), SPI, and I2C functionality, as well as optional interfaces that are specific to each module position such as UARTs and USB OTG. Expansion modules may be leveraged to implement capabilities such as GPS data logging, Bluetooth connectivity, and specialized features such as Ethanol sensors or iBus support.

The X1070 and X1071 harness connections will leverage new connectors so the original connectors from the factory OBC board will not be required. A small modification will be made to one of the connectors to fit the keying of the harness connectors as the original connector is not available for sale in the aftermarket. Installation of the logic board option will only require desoldering of the OE keypad and display ribbon cables. Connections to the vehicle harness will be plug-and-play.
Developer Information
The hardware design will remain proprietary to prevent unauthorized duplication, at least until I achieve a return on my considerable investment in the project. However, specifications and documentation will be provided to registered developers as required to facilitate expansion module hardware development and related software development.
Access to a software load supporting the assembled logic board product variant will be provided via an open source model, but support for this software will be limited to registered developers.
More information about the developer program will be released when appropriate.
FAQ: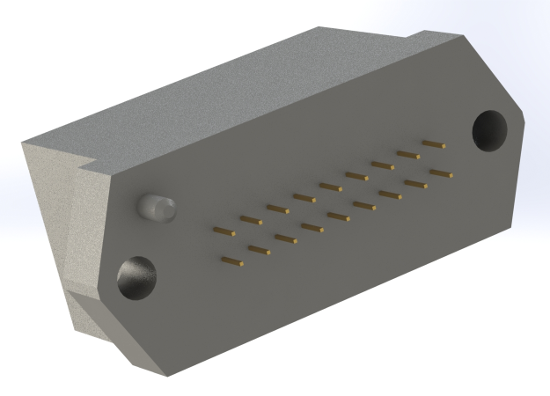 Will your project provide backward compatibility with the OpenOBC project board? In other words, if I have already wired up stuff to the OpenOBC, will I be able to simply swap the OpenOBC board with your board?

Simple answer: No. My design is completely different. However, I see my project not only meeting the original design goal of the OpenOBC project, which was to replace the functionality of the factory OBC logic board, but also providing additional functionality through the expansion module interfaces, so it's likely that whatever functionality you are utilizing could be provided via an expansion module.

Why did you not simply take the OpenOBC gerbers and produce PCBs from that existing design?

Several components were no longer available, and replacements were not pin-compatible, hence the PCB footprints had to change. That dictated a re-spin of the PCB.

Why did you not simply copy the basic design of the OpenOBC and generate a new board with new footprints for the obsoleted components?

First, my technical analysis of the OpenOBC project revealed several deviations from what I consider acceptable design practices so my design aims to correct these deviations. Second, I needed to improve the modularity and functionality of the board to expand the target market for the design as required to improve my return on investment, not only in terms of monetary value but the technology I develop for this board that I can leverage in future designs, thus reducing development costs on those projects. Finally, I did not want to imply any compatibility with or support for the OpenOBC boards that may be in the field.

Do you plan to sell bare PCBs that can be assembled by the end user?

No, primarily because the complexity of the design and the space constraints dictated by the dimensions of the original factory OBC logic board have required the use of some package types that are challenging to reliably assemble.

This option would also necessitate revealing the bill of materials and put my IP at risk.

Why are you producing the LCD option?

While market research has clearly indicated a demand for the assembled logic board variant, I believe the market for a turn-key solution is far larger and so the overall success of the product is more dependent on that option. As a result, I expect to develop a prototype that demonstrates the basic functionality of both variants before the logic board option is manufactured to ensure the same logic board can be used for both variants.

How can I buy or reserve one?

Once the prototype is complete my intention is to announce a preorder program for the boards that will remain open for a limited period of time, similar in concept to a Kickstarter campaign. If I obtain sufficient sales within that timeframe I will proceed with manufacturing and notify you of an estimated shipping date. If insufficient orders are realized I will abandon manufacturing efforts and refund the purchase price.
Project Status (8/2019): ACTIVE
Baseboard schematics and initial component placement are complete. Development of the SM schematics is currently underway. Development of the LCD daughtercard is next. Once all boards have been integrated mechanically and electrically, routing will begin.
Questions / Comments
If you have any questions or comments about this project please contact me. However, please do not bother asking "when will this project be done". This project is receiving due attention but I must still work on it in my spare time. With limited spare time available I cannot commit to any timeframe for completion.