Saturday, November 10, 2012
Two Weeks of Hell
There's a well-worn saying in piloting: "The most important thing is the next two things". We're taught to plan ahead and never leave anything to chance. So while I go about my daily routine in life like anyone else I have always maintained a state of readiness for emergencies. Among the essentials are at least two weeks of food, a means to heat my home, extra flashlights and batteries, a water filter suitable for use in nearby waterways and perhaps equally important, the ability to communicate: as an FCC-licensed Amateur Radio operator I maintain a station capable of running for a considerable period of time on batteries. Little did I know that I would recently undergo a very thorough test of my preparedness skills and emergency resources over the last two weeks – a time many in this region would no doubt aptly describe as "two weeks of hell".
You may recall at the end of my last blog entry I made a somewhat short reference to Hurricane Sandy. Not only did that storm hit the NJ coast as planned, it destroyed many parts of it. It caused the bay, normally seven feet below the property of my mother's shore house, to flood the lower (garage) level of the home with nearly a full foot of murky, muddy water -- and she was considered lucky. Many people within earshot flooded a lot worse than that and lost all their vehicles. And not much farther away people lost their entire homes. According to my power company's website the storm took out power to about 93% of their coastal territory. Reports surfaced last week that the storm destroyed the natural gas pipeline system on the barrier island and many are speculating it will take a year or more to rebuild that.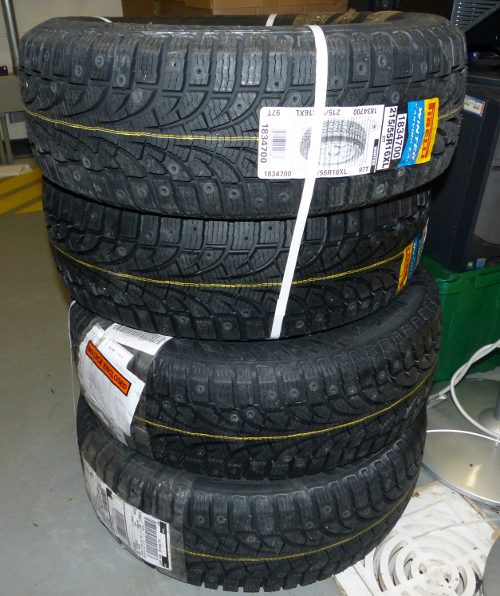 Due in large part to the fact that I was prepared (or as prepared as I could be) this wasn't that big of a deal for me. For six days I simply stayed home and remained advised of the situation through my amateur station. I cooked and heated my home, read some books on paper (how quaint) and thanked my lucky stars every morning that my water heater had not yet been replaced with one of the newer eco-nazi models equipped with electronic ignition, as the old-faithful pilot light never failed to produce hot water. Voice calls via cell phone simply did not work for the first three days or so due to capacity issues with the 3G network, but I was fortunate that Verizon's 4G LTE network was up and running and my recently acquired smart phone served as my link to the Internet.
After six days without power I had grown almost comfortable living a simpler life. When my lights suddenly turned on while eating dinner by flashlight last Sunday night I put my fork down, looked up at the kitchen light, and sighed in relief while I listened to the beeps of various electronic devices throughout my home as they came back to life. At that point I figured the worst was behind me. By this time I had heard rumors of a new Nor'easter brewing off the coast but all the forecasts indicated it would be a rain and wind event that paled in comparison to the Hurricane, so I really didn't think much of it.
I knew something wasn't going as planned when I looked out my office window on Wednesday and noticed it snowing...heavily. A survey of my regular weather sites suggested no significance to the snow, and as of 2PM that day NOAA's usually accurate snowfall forecast map indicated no accumulating snow along the immediate coast and only a trace farther inland near my home. All the action appeared to be in the Poconos far to the west. Merely one hour later the snow began to accumulate on allegedly "warm" surfaces (like the roads), and at that point I knew I had to leave early if I ever expected to get the E36 home in one piece, as it remained equipped with high performance summer tires. I had seen this movie before and it sucked – big time.
In the end, I got home okay, albeit slowly, finished dinner and wrapped up some browsing. I was just about to head up for bed when it happened: the power cycled on and off three times, and finally went out permanently. And once again I went to bed in the dark, fully expecting to wake up without power. When I woke up the next morning without the aid of any electronic devices I glanced out the window to see eight+ inches of very heavy, wet snow everywhere dragging all the tree limbs low. I then panned over to my car and gasped at something I'd missed at first due to the natural camouflage of snow; a large tree had come down and missed the E36 by mere feet.
I managed to dig out from the storm and make it to the office, but the commute was an eye-opener. There were so many trees down and lines draped over the road at times I felt like I was participating in a slow-motion autocross slalom course. And when one idiot in front of me just decided to slam on his brakes for no reason, I wound up slipping on the thin film of slush and snow on the road for several car lengths. With the brake pedal pushed to the floor and the ABS pump roaring the car just would not slow down. I came close to hitting the guy but he probably saw me screaming at him in the mirror and he took off just in time. And mind you – I wasn't tailgating or going faster than about 15 MPH.
In the aftermath of the storm I learned from a local police officer that the bulk of the cars that spun off the roads in nearby towns a couple hours after I left the office were all BMWs, Mustangs, and Camaros. The common thread here was TIRES. Let that be a lesson to anyone even considering driving in snow -- and I mean ANY accumulating now -- with summer tires. You might as well be driving on ice. The irony in all of this is that I *finally* purchased four Pirelli Winter Carving Edge in 215/55/16 on Monday and they arrived at my dealer the day of the storm. Logistical headaches resulting from the snow prevented me from delivering the wheels to my technician for mounting this week but I hope to manage that sometime next week when temperatures are supposed to moderate into the upper 50's / lower 60's. Incidentally, at first I felt some reservations about buying a pure winter tire rather than a performance winter tire but if this snow storm is any indication of the winter in store for us I'm sure I won't regret my decision.
To top it all off, the second power outage lasted almost three days, bringing the total up to 9 days of the previous 12. The lights in my bedroom suddenly illuminated at 4AM this morning, at which point I got up and wrote this blog entry...for fear that I would go back to bed, wake up later this morning and figure it was all just a bad dream.
Despite all the chaos this week I did have the presence of mind to order the right side door seal and I picked that up today. This will probably be the last purchase for the interior overhaul until next year, at which point I'll pick up the leather.
Mileage: 227437, Parts: $852